Instagram Video Ads: The 2022 Guide to Insta Video Advertising
Instagram is a hot place to be for business owners. The platform already has over two billion users and is counting new ones every day. It's a fertile ground for raising brand awareness, showcasing products, and attracting potential customers.
Instagram ads have been around for years, but Instagram video ads are gaining traction among business users since video became the preferred format of newer generations. Generation Z is especially video-centric and interest among Millennials has been steadily rising as well.
Let's take a closer look at Instagram video ads, how they work, and what to do to improve your Instagram video ad content to engage potential consumers.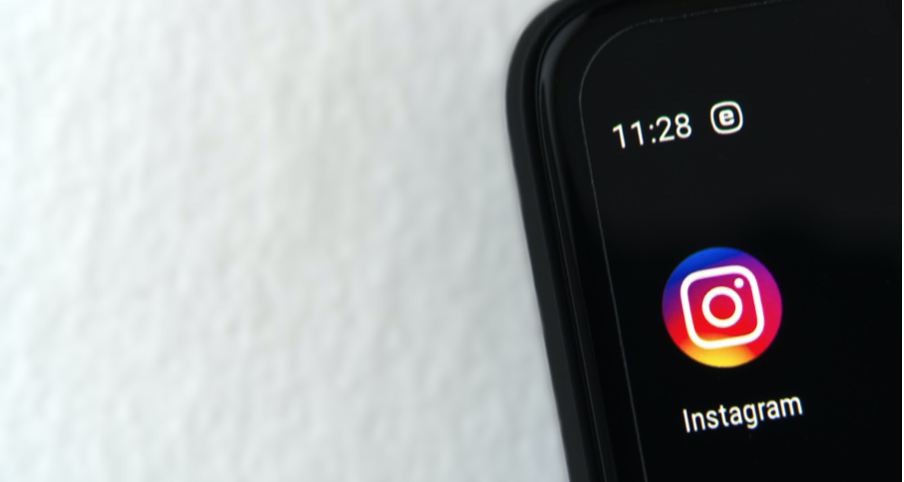 What are Instagram Video Ads?
Instagram video ads are sponsored videos inserted between user-generated content. These ads naturally blend in with the user's feed, with only the "Sponsored" label to differentiate them from the rest of the feed, stories, and reels. They also provide more options for interaction with the user including call-to-actions, links, and product catalogs.
All Instagram video ads are created in Facebook Business Manager, where you can choose the ad's objective (i.e., conversions, catalog sales, store traffic), budget, audience, ad placement, and other specifics of the campaign.
There are several Instagram video ad types, including:
Stories video ads – up to 15 seconds long, appearing in-between user stories
In-Stream video ads – up to 15 seconds long, inserted into existing video content
Feed video ads – 3 to 60 seconds, appearing in-between user feeds
Reels video ads – up to 30 seconds, appearing in feeds and reel tabs
Explore video ads – 3 to 60 seconds, easily found in the Explore section
Whichever video ad type you want to use to engage potential customers, the following best practices apply.
8 Tips for Instagram Video Ads That Grab Attention
1) Introduce motion quickly.
With the booming online content and decreasing online user's attention span, it's imperative to use all available resources to spark the viewer's attention quickly. In the case of Instagram video ads, "quickly" means in the first few seconds, before your video ad has left the viewer's sight.
The surefire way to grab attention quickly is to use motion in the first three seconds of the ad and signal to the user that it's a video and not a photo. If the introduction is dynamic or captivating in other ways, it will stop the user from scrolling and spark their curiosity to view more.
2) Optimize for mobile.
If you don't already know that most Instagram users use the platform on their smartphones, check your Instagram analytics. It's essential to optimize your video ad content for mobile users and stick to these best practices for aspect ratios. If you're a beginner in Instagram video ads creation, your safest bet is to use the vertical orientation.
3) Use a non-promotional style.
Instagram users are more likely to view your video ad if it blends in naturally with the rest of the content and doesn't look like a sponsored feature. Blatant product marketing tends to scare the viewers away. However, you need to create a fine balance between "natural" and "indistinguishable" so that the ad gets noticed.
4) Use captions and sound.
Most Instagram video ads are muted by default, so a combination of captions and sound is a good way to reach different types of users. Captions are useful for the hearing impaired or users who usually don't turn on the sound, and sound is useful for users who react to audio impressions.
5) Flaunt your product's unique features.
People want to have their problems solved. What unique solution does your product or service provide? Use creative storytelling to flaunt your product's useful features and explain how it provides value to the user.
6) Create intrigue to promote a new product.
You can't compress everything you want to say about your product or brand in three to sixty seconds, so you need to weigh your options. An interesting way to promote a new product is through a series of Instagram video ads that lead up to your product launch by gradually revealing information about it. Create some sort of intrigue or mystery around the new product that will prompt users to wonder about it and want to discover more.
7) Use professional tools to enhance your video ad.
Millions of Instagram users are looking for new products on Instagram. You can help them find your product or brand with the right video ad message, but you need a professional designer or tools that can enhance your video ad for desired results. Look for intuitive video creation platforms, video editing tools, Instagram hashtag and caption analyzers, and other smart apps to help you create professional-looking content.
8) Use clear messaging.
In the era of scrollers, it doesn't pay to confuse viewers. Use a clear CTA, make it obvious what you're trying to convey, and incorporate all important messaging within the video, including the "learn more" option and links to the official website or product.
These tips only scratch at the surface of endless Instagram video ad creation possibilities, but they'll get you started.
For more inspiration, we've compiled five effective Insta video ads by popular brands that sparked engagement.
5 Instagram Video Ads by Major Players
1) PayPal
https://www.instagram.com/p/CWBVKddtpec/
This is part of a series of Instagram video ads that promote the new PayPal app. It's playing by the rules in several categories: a) it's short enough to be viewed in its entirety, b) it uses vivid colors, brand imagery, and logo right from the start so viewers can't doubt for a second whose service they're looking at, c) and it uses an upbeat music and a cheerful protagonist to convey how easy it is to use their service.
2) Photoshop
https://www.instagram.com/p/COdTJ2FjqLT/
We can't expect anything less from Photoshop than perfect imagery. The ad creators paired colorful imagery with a bold narrator who takes her time in a 90-second video to display all the powerful features of the product. They don't fear losing the viewer with a longer video because they are confident about their product's value.
3) Nike
https://www.instagram.com/p/CUpvh6RF8Ie/
Nike created an Instagram video ad that goes against some rules we discussed here, but of course they can – they're Nike! They don't use the first seconds of the video to grab attention, but they employ the "create intrigue" tactic by counting off towards the number 21, which represents the main actor's recently won Grand Slam. It certainly helps that the "actor" is the world-famous tennis ace, or as they popularly call it nowadays – GOAT. The 21. Grand Slam victory is his advantage, paralleling that of Nike's competitive advantage.
4) Ikea
https://www.instagram.com/p/CQGGMYhgNli/
In this audio-visual masterpiece, Ikea is revealing nothing. Just before the curtain drops on the speaker that the furniture giant is promoting, the video ad is cut off and we see only Ikea's and Sonos' logos. The imagery works wonderfully even without the sound, but we certainly recommend viewing it with audio on. The video is so short and effective that the viewer simply has to read the description to find out what Ikea is promoting.
5) Apple
https://www.instagram.com/p/CY__jjsKBT8/
Just like Photoshop, the Apple team is taking their time to display all the powerful features of their iPhone 13 Pro, focusing on macro.
Sign off
Hopefully, these tips and examples have fueled your creativity and ambitions to start working on that compelling Instagram video ad that will bring in new customers and make your brand recognizable.
https://www.binumi.com/blog/wp-content/uploads/2022/02/Instagram-Video-Ads.jpg
1418
1500
admin
https://www.binumi.com/blog/wp-content/uploads/2023/02/Binumi-Blog.png
admin
2022-02-03 14:28:00
2022-02-18 17:35:18
Instagram Video Ads: The 2022 Guide to Insta Video Advertising